Return to Historical Rumblings
KRAB People - At the Doughnut Shop
Radio is mostly faceless. Listeners try to imagine the appearance of the person connected to the voice, connected to what they say and how they say it. The people in front of the microphones imagine listeners, or imagine the absence of listeners. KRAB occasionally gave listeners opportunities to match a physical persona to the aural image they experienced at home. Calls went out over the air for volunteers to come up to the station to fold and staple program guides, to participate in a panel discussion, or to paint the fence. There were fund raising parties attended by the KRAB community of staff, volunteers and supporters, and there were open houses during the marathons.
My own imagined vision of what a radio station would look like was shattered that first day I walked up Roosevelt to 9029 and through the front door.....but the pieces collected themselves quickly, and not only did the physical space take on a kind of normalcy generally reserved to sites of historical significance, but the characters found there also appeared and behaved exactly as they ought. Now, listeners, on the other hand.....
Here are a few photos of the community of KRAB, grouped by era
Go to to page 2 - KRAB people at Firehouse 25 (1972-1980)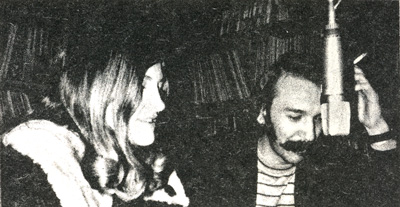 Ginny Etter and Dick 'Vegetables' Parker of the Roachdale Radio Network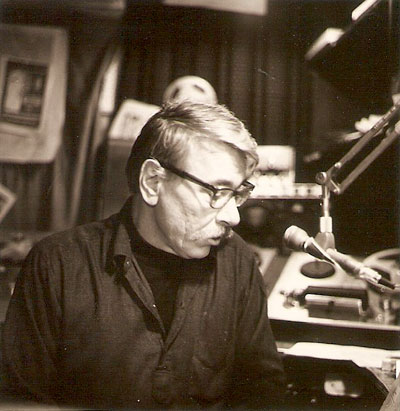 Herb Hannum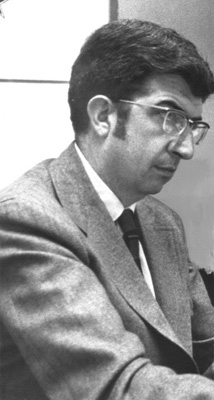 Bill Hanson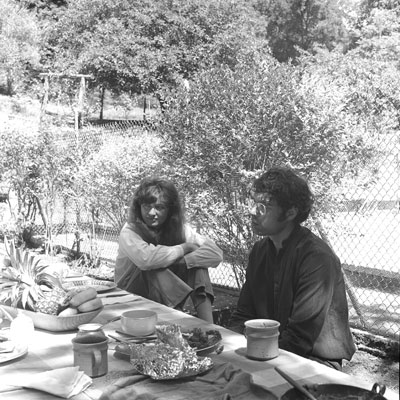 Sarah and Duke Hayduk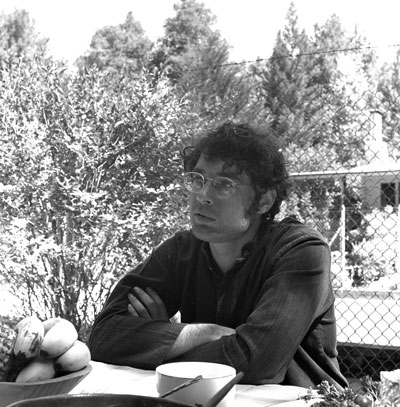 Duke Hayduk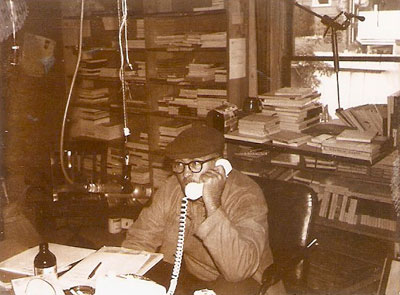 Gene Johnston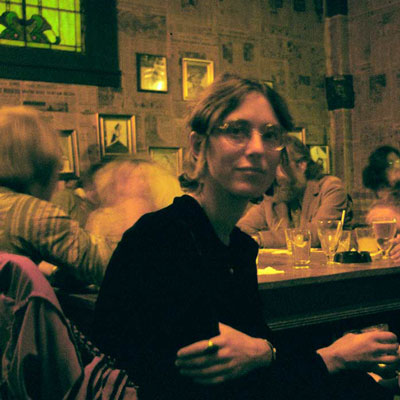 Nancy Keith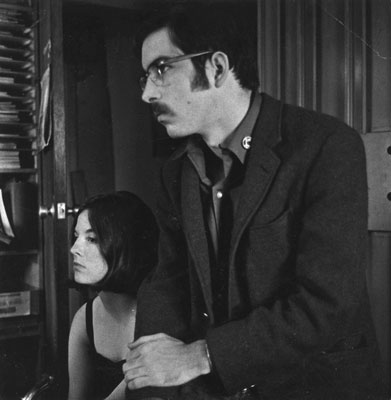 Joanne Laskowski and Chuck Reinsch
in serious times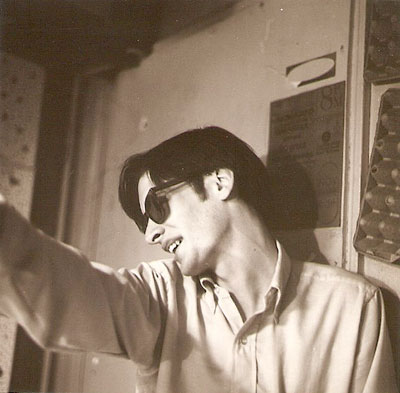 David Martin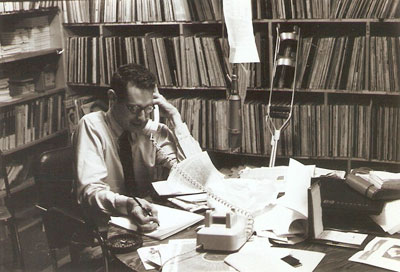 Lorenzo Milam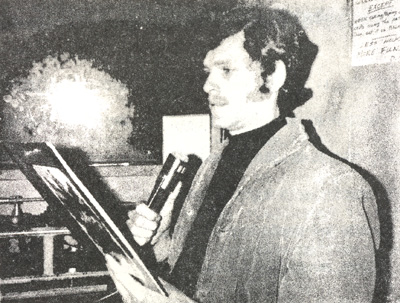 Phil Munger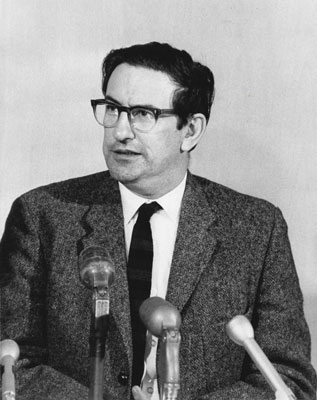 Simon Ottenberg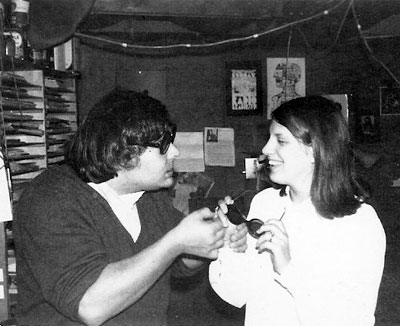 Greg and Cathy Palmer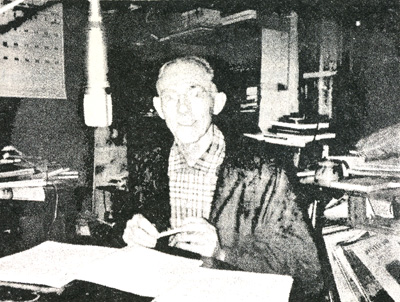 Earl Smith, Smitty's Old Records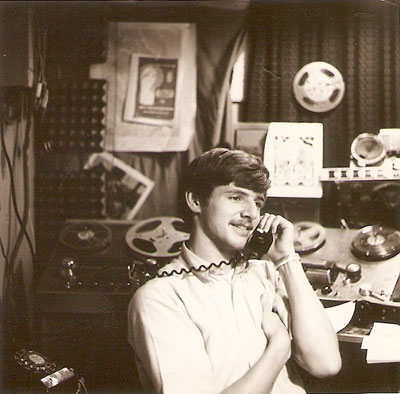 John Wilkinson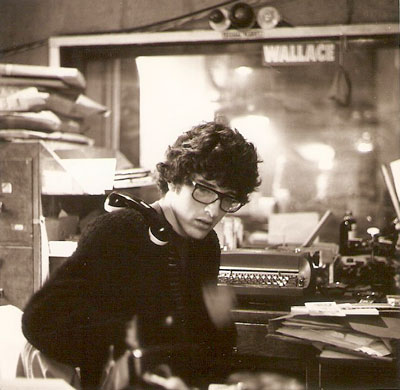 Gary Wingert
*****
The following are courtesy of Paul Dorpat. Can someone please provide some details about this event?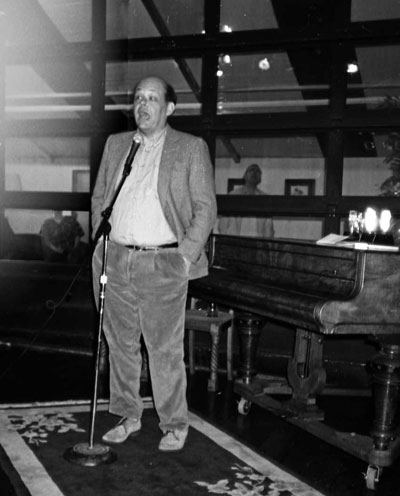 Greg Palmer, Reunion, Lake Union Ferry Skansonia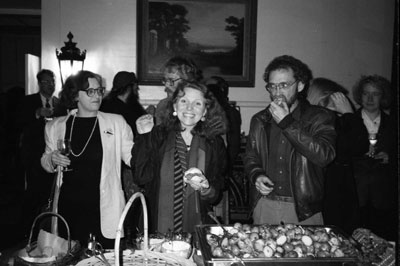 MaryLou Dawson, Judith Walcutt, Reunion, Lake Union Ferry Skansonia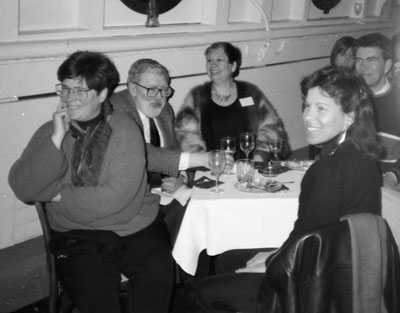 Reunion, Lake Union Ferry Skansonia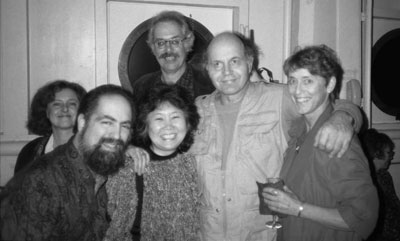 Reunion, Lake Union Ferry Skansonia.
Center, in back: John Watt
Left to right, in front: Parker Lindner, John Ullman, Irene Namkung Ullman, Paul Dorpat, Nancy Keith.

Go to page 2 - KRAB people at Firehouse 25 (1972-1980)
---
If you possess any souvenirs (program guides, tapes, or photos) or have a story about your experience with KRAB you are willing to share, please email archive@krabarchive.com