Return to Historical Rumblings
The KRAB Archive
The Solar Project - 2212 South Jackson
1980 - 1984
Oddly, no photographs of 2212 South Jackson during KRAB's occupancy have been found. If you have any photos, please share them with us.
In 1980 the Jack Straw Memorial Foundation and KRAB purchased a building at 2212 South Jackson Street. The building is described in a fund raising flyer as "an older wood-frame structure with 4,000 square feet on the main floor and 1,000 square feet each in a rear mezzanine and partial basement."
Below is a rendering circa 1980 showing some proposed changes to the building, with the addition of a greenhouse on the roof. The elevation is a little misleading as it does not show the incline of Jackson Street. The drawing appears to have been used in the May 1980 program guide and in fundraising flyer sent out at about the same time. The move to Jackson Street appears to have occurred in mid-May 1980.
In Oct 1989 Jack Straw purchased a building in the University District (4261 Roosevelt Way NE), and the building on South Jackson Street was subsequently sold Oct 3, 1991.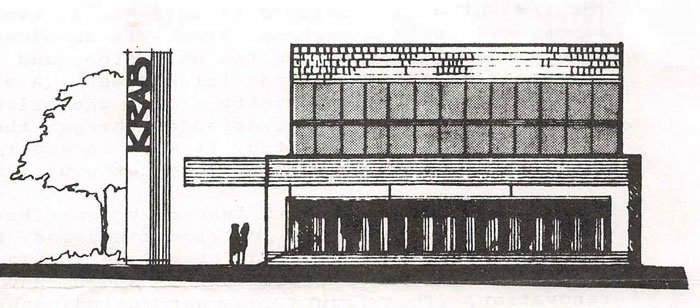 Next are several photos taken in 2017 and 2018. First is the view from South Jackson. The gray building with green trim was occupied by KRAB. There was a ramp and stairs on the left (west side) to an entrance on that side.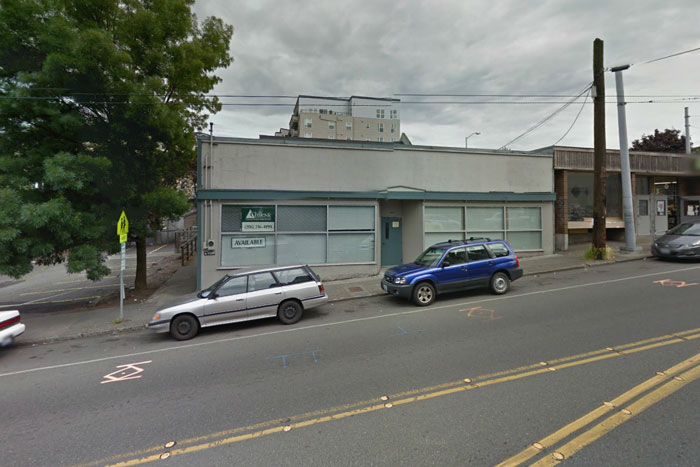 Below are two more shots from the south west showing the ramp entrance on the west side of the building.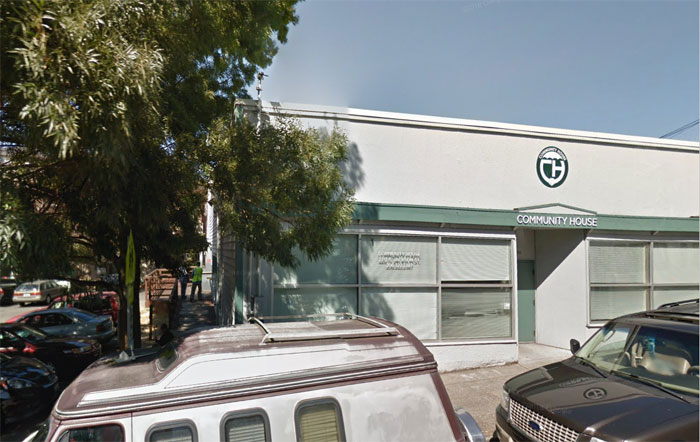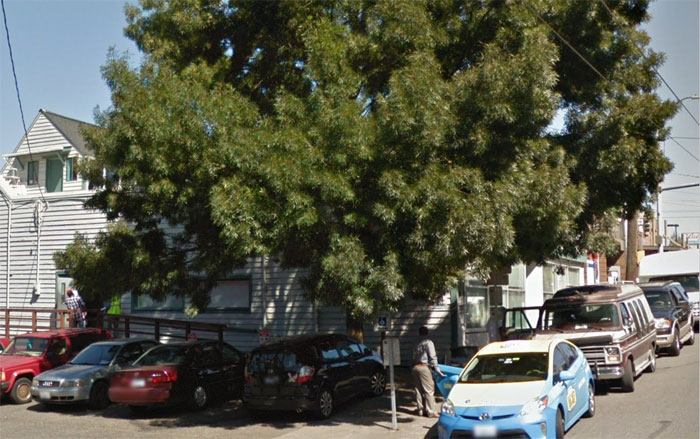 Below, is the view of the back of the building from 23rd Ave South, looking West. The door at the center of the photo (with the light next to it) was another entrance to KRAB's space.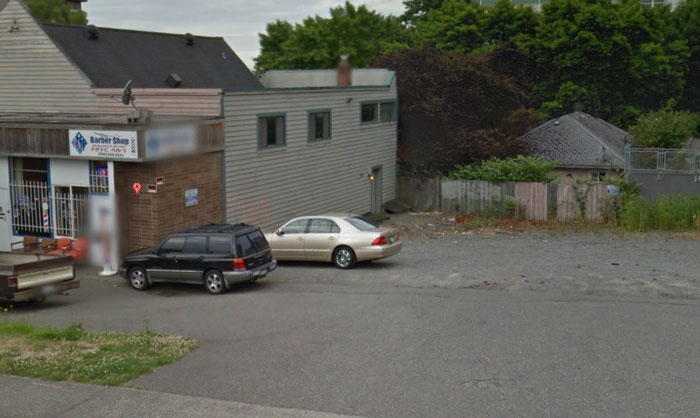 By Aug 2018 the buildings were gone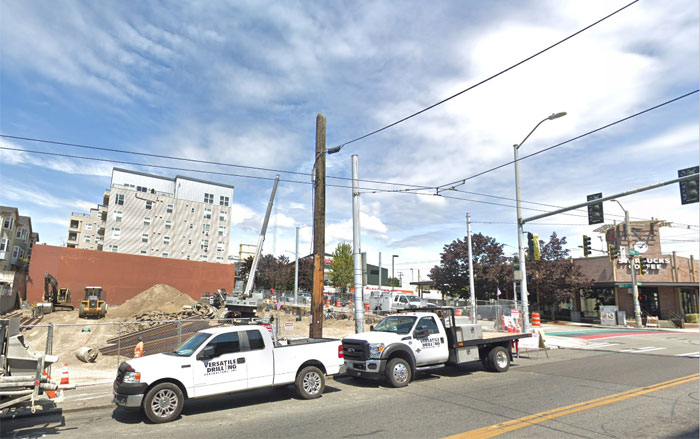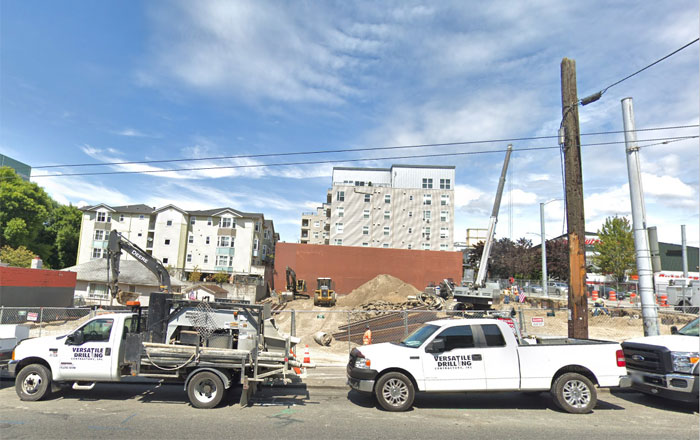 And in Sep 2018, the crane was in place: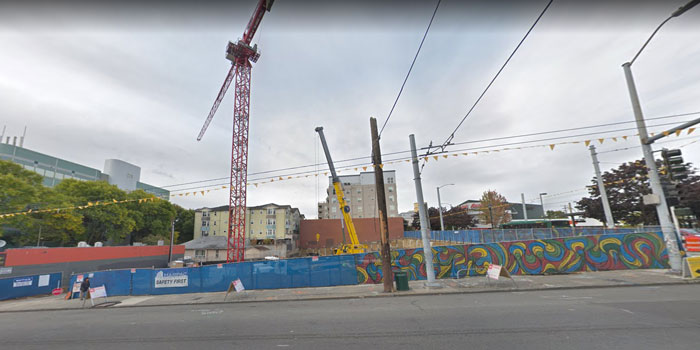 Soon it will be this: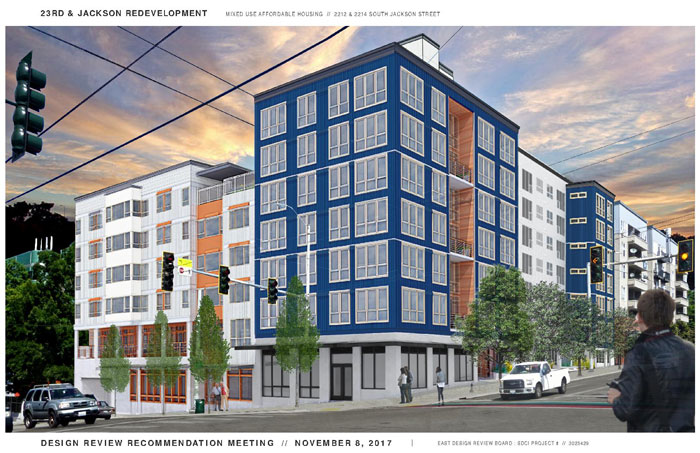 ---
If you possess any souvenirs (program guides, tapes, or photos) or have a story about your experience with KRAB you are willing to share, please email archive@krabarchive.com